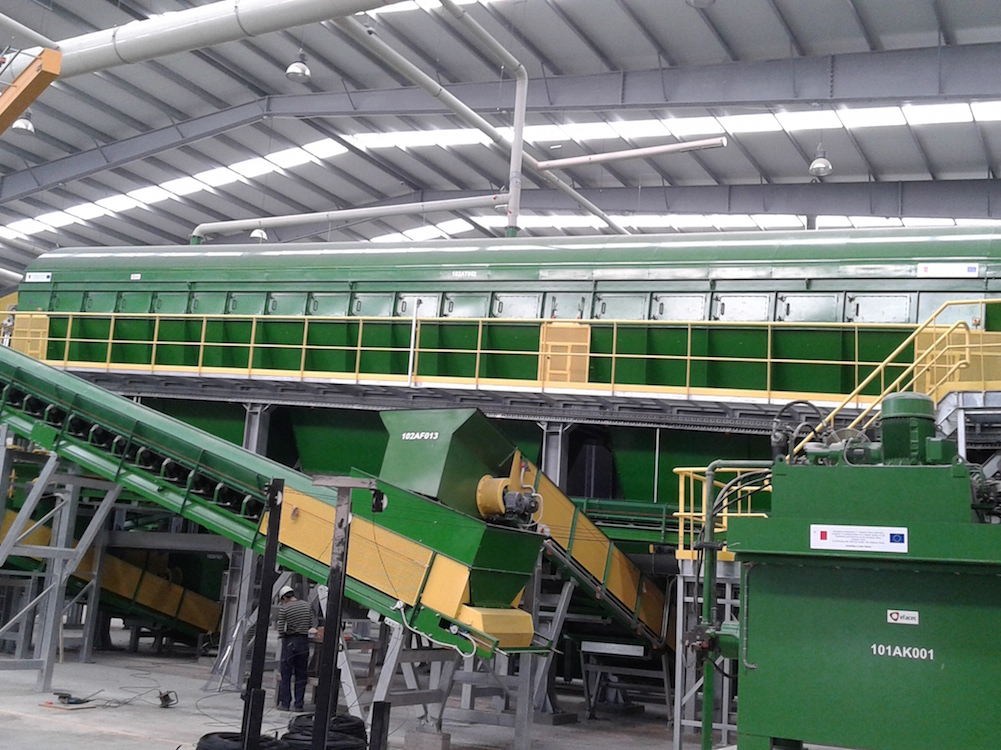 The MAK CR Trommel performs the separation and recovery of waste by size.
Waste is introduced by the conveyor belt into the rotating drum. The interior of the rotating drum is coated by sieving mesh, and may have one or more types of sieving meshes.
Thus, the rotating drum sets in a wheel block, in its axial movement induced by the rotation of one or more wheel blocks, performs the dimensional separation of the residues into two or more different fractions, depending on the number of meshes in the drum.
Other elements may also be placed inside the drum such as stars or knives, which improve the waste breakdown and thereby increase the screening efficiency.
Rotation speed between 6 to 12 r.p.m.
Variation of speed in the rotation movement
Anti-wear screening mesh HB 400
Sieve mesh bolted to frame and therefore removable
Different screening meshes according to intended particle size separation
Drum supported on wheels with polyurethane coating with 90 Shore hardness
Rotation tracks machined with high precision to ensure concentric movement
Guide wheel at the end of the rotating drum
Anti-winding system
Waste desintegration elements (stars or knives)
Inspection windows with safety devices
Access door to interior with safety device
Net protection of the support wheels and drum rotation track, with safety device
Rotation sensor
Emergency stop buttons at the four ends
Interior lighting
CE certification
Sieve mesh perforation (mm)

Theoretical capacity (m3/h)
Sieve mesh perforation (mm)

Theoretical capacity (m3/h)
Sieve mesh perforation (mm)

Theoretical capacity (m3/h)
All data is subject to change without notice.