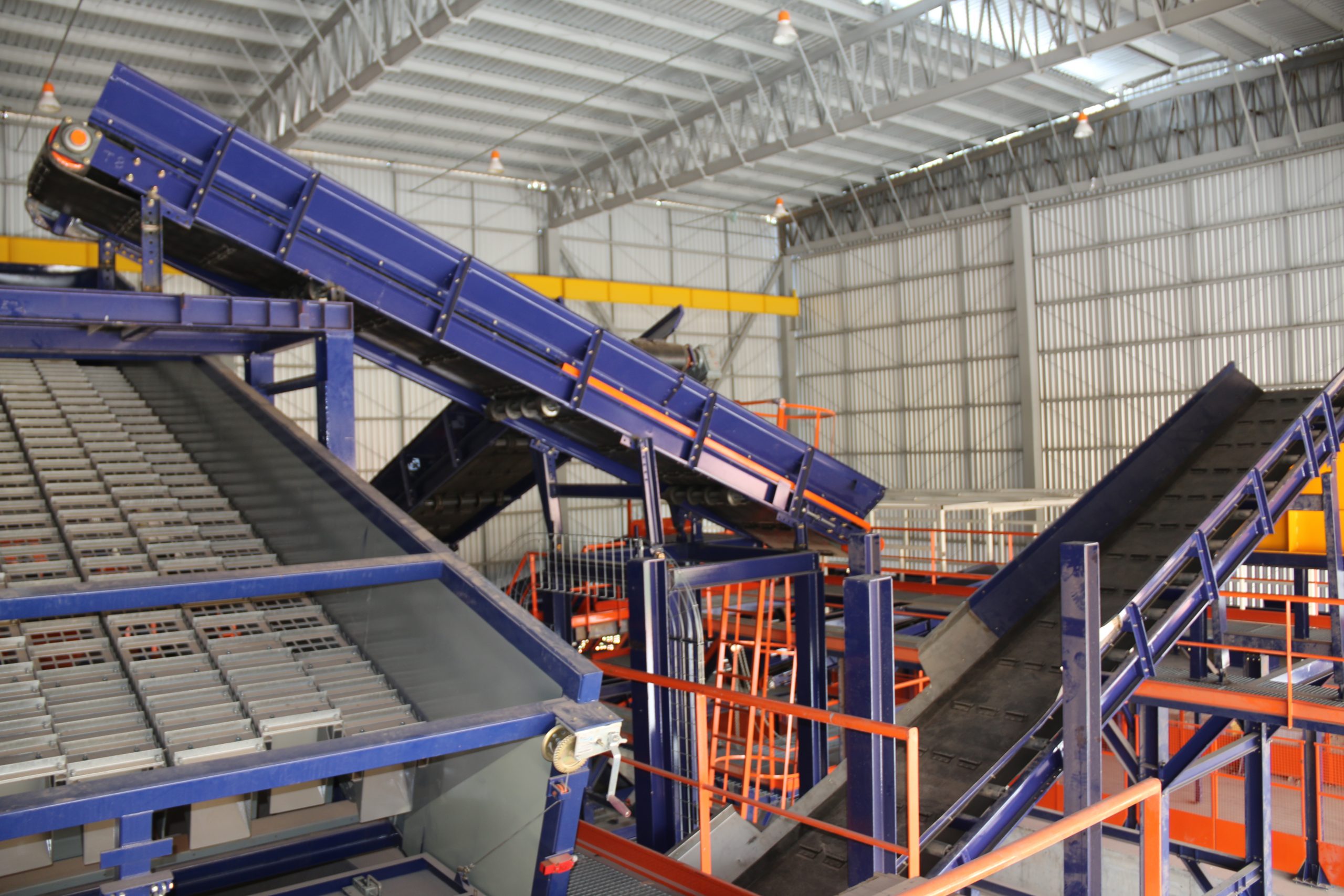 The Ballistic Separator MAK SBL, produced by Marcovil, is the solution for an efficient sorting process, that presents the capacity to separate the material to be treated in three fractions: 2D, 3D and thin material.
MAK SBL separates the material based on the rising capacity and the irregular ballistic behaviour of the components, through the eccentric movement of the sieving blades, with vertical and horizontal transport of the sorting material. Rolling and bulky objects such as stones, bottles and other hollow objects move to the bottom of the machine (Fraction 3D), whereas light and flat material, sheets, fabrics and paper move to the top of the blades and to the upper end of the machine (Fraction 2D).
Most of the thin fragments from the material to be separated (such as dust and earth) are removed through the sieving mesh of the blades, chosen in accordance to the material to be treated (Thin Fraction). The rotation speed of the blades can be adjusted and a separation efficiency of 90% can be achieved with the Ballistic Separator MAK SBL.
Standard General Features
 Blade length: 6.300 mm
Blade width: 338 mm
Installed Power: 11 kW
Estimated machine length: 7.600 mm
Screening mesh: adjustable dimensions
2 Shafts with eccentric bearings
Estimated machine height: 1.500 mm
Hydraulic angle adjustment system: adjustable between 11-19º
Fans along Fraction 3D: between 2 and 4 fans
Centralized automatic lubrication system
Local electrical panel included
Theoretical capacity (m3/h)*
All data is subject to change without notice.
* Depending on the characteristics and properties of the input material and desired efficiencies.