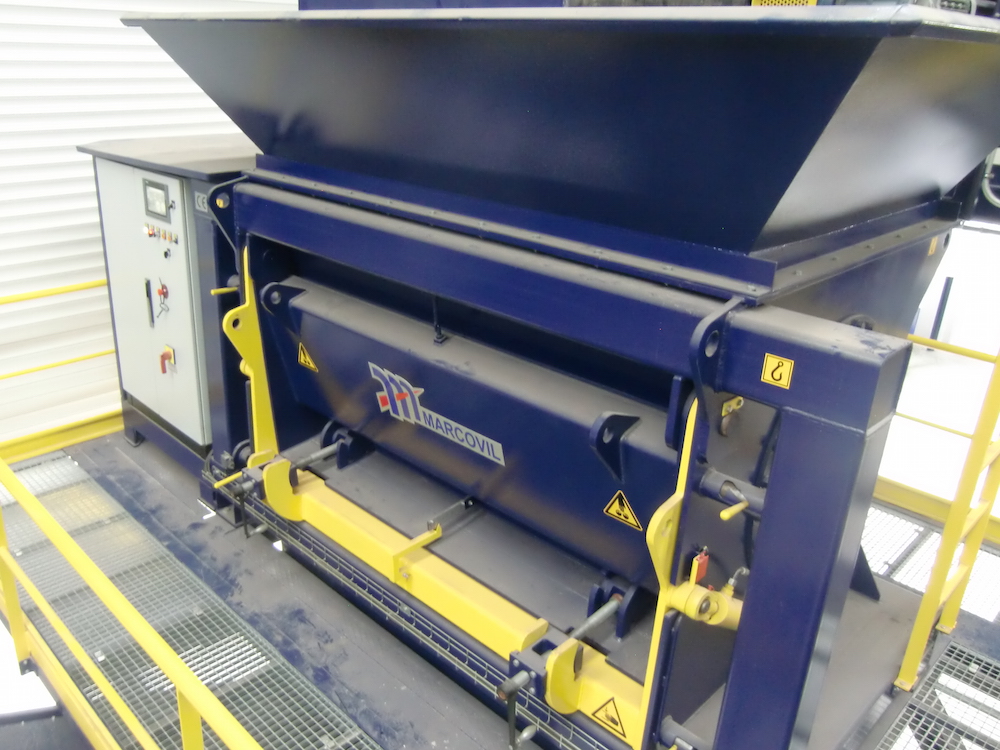 The Bag Opener MAK AS1 releases the waste from the bags without accentuated damage, ensuring an efficient separation of the waste in the later stages of the mechanical treatment.
The residues introduced vertically into the Bag Opener, by conveyor belt, fall on their rotor which has a set of helically arranged high strength claws. When the rotor is rotated, the bags are opened between the fixed counter claws on the equipment frame (stator) and the rotor claws.
The residues extracted from the bags exit through the lower hopper and are transported by carpet to the next step of the mechanical treatment. In the event of an overload on the rotor, its original working movement is reversed during a predefined period of time. The rotor then rotates again in the working direction, but in case the overload persistes, an alarm is triggered and the operation is interrupted in order to allow extraction of the improper parts.
More than 95% bag opening efficiency
Variable speed rotor rotation
Rotor cleaning system
Automatic overload protection system with reversing of the working movement
Mechanical adjustment from 5 to 175 mm between the claws and the counter claw
Lateral Side opening by hydraulic drive, ensuring easy access to the interior for maintenance and cleaning
Security systems included
CE Certification
Technical Characteristics
All data is subject to change without notice.